Lunch & Learn: eCommerce Shipping Strategy
Your 'win some, lose some' approach to online shipping is costing you conversions and profit margins.
About this event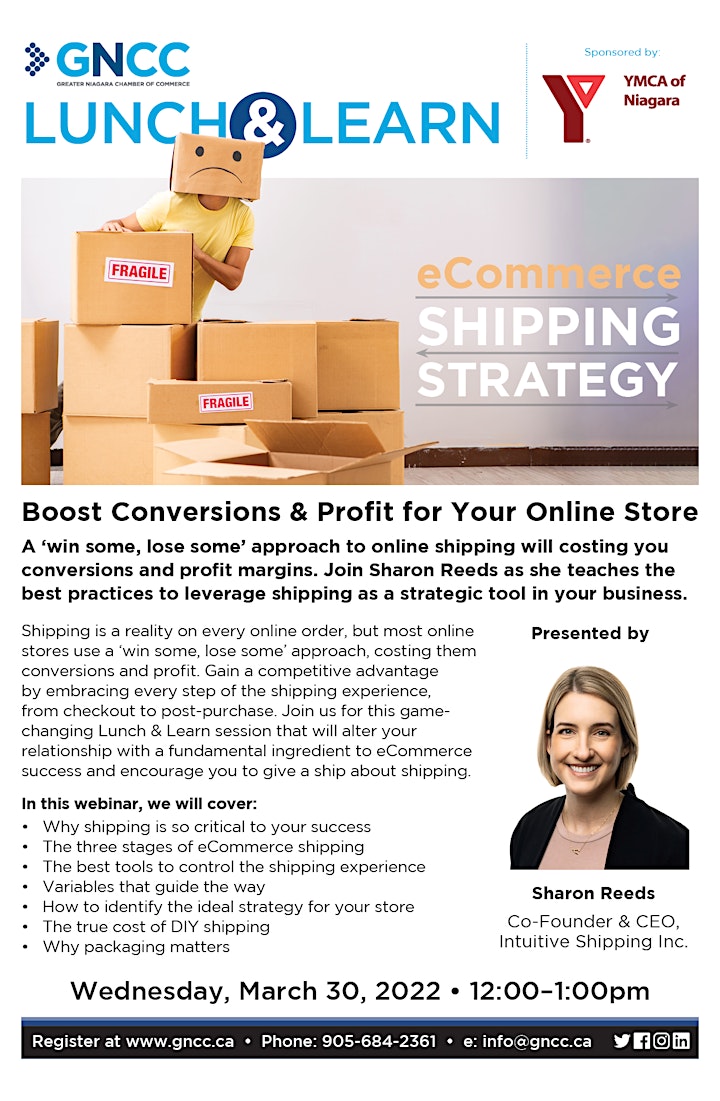 Shipping is a reality on every online order, but most online stores use a 'win some, lose some' approach, costing them conversions and profit. Gain a competitive advantage by embracing every step of the shipping experience, from checkout to post-purchase. Join us for this game-changing Lunch & Learn session that will alter your relationship with a fundamental ingredient to eCommerce success and encourage you to give a ship about shipping.
In this webinar, we will cover:Why shipping is so critical to your success
The three stages of eCommerce shipping
The best tools to control the shipping experience
Variables that guide the way
How to identify the ideal strategy for your store
The true cost of DIY shipping
Why packaging matters
Presented by: Sharon Reeds, Co-Founder/ CEO, Intuitive Shipping
Sponsored by YMCA of Niagara
Date & Time:
March 30, 2022 12:00 pm
Location:
Online
Registration:
Register