Espresso Live: Working for Workers Act: June 17, 2022
It's official – Ontario's "right to disconnect" law is in effect. Join our legal and HR experts for all the details about the Act.
About this event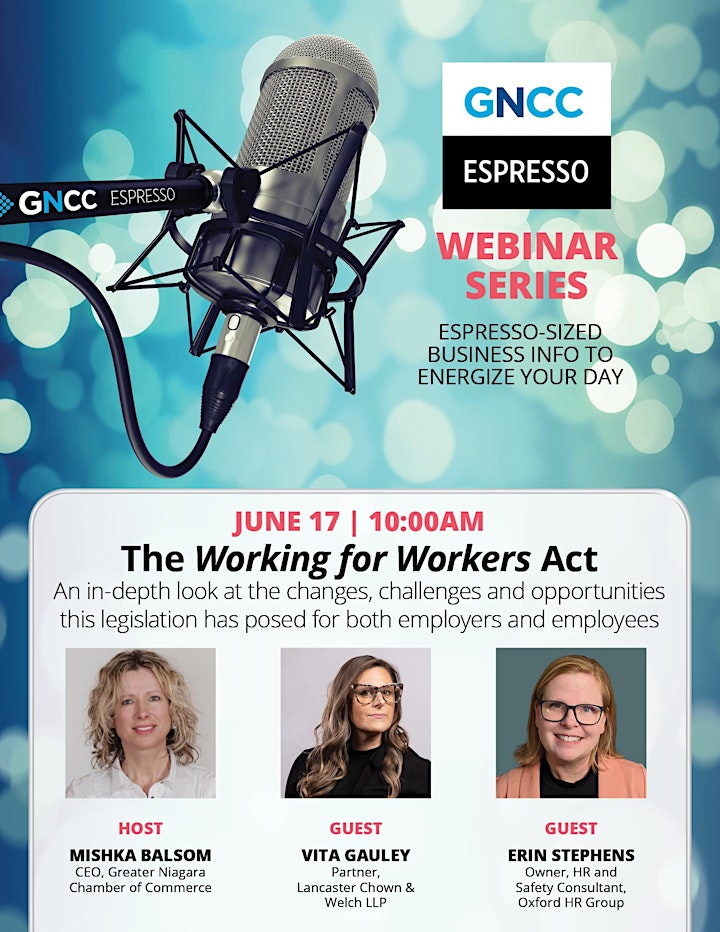 Questions:
You can submit your question in advance when you register, or use the chat function within the webinar to ask your question. *Due to time constraints, we may not be able to get to all questions.
Missed the episode?
No problem! Visit gncc.ca or follow us on social for past episodes.
Date & Time:
June 17, 2022 10:00 am
Location:
Online
Registration:
Register