Engage 2022
A conference for young professionals.
About this event
ENGAGE was created as a day for young professionals across all industries and sectors to learn, connect, and grow with like-minded individuals across Niagara and beyond. This year, we have put together a hybrid-stye conference filled with engaging sessions about personal, professional and community growth as well as an opportunity to network in person!
Amazing young professionals from our communities will share their expertise, insights, and advice to leave you feeling motivated and ready to engage with your community and career in new and exciting ways!
Future, emerging and current leaders who join us will have a variety of professional development sessions to choose from for the first half of our day, taking place virtually from 9AM-1PM. Join us again at Ironwood Cider House at 5PM for more inspiration, to support local businesses in our marketplace and to put your networking skills to work! We encourage you to explore all opportunities throughout the day that align with your interests and to tailor your personal agenda to meet the needs of your own schedule and goals. You will see three ticket options available to you to help you do just that!
FULL LIST OF SPEAKERS BELOW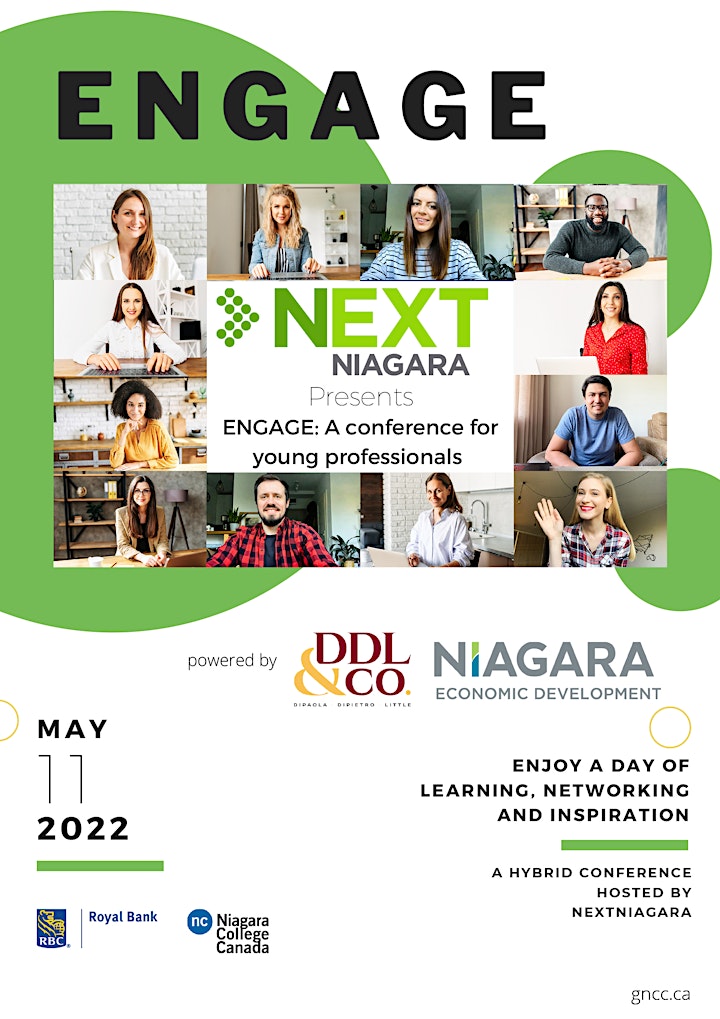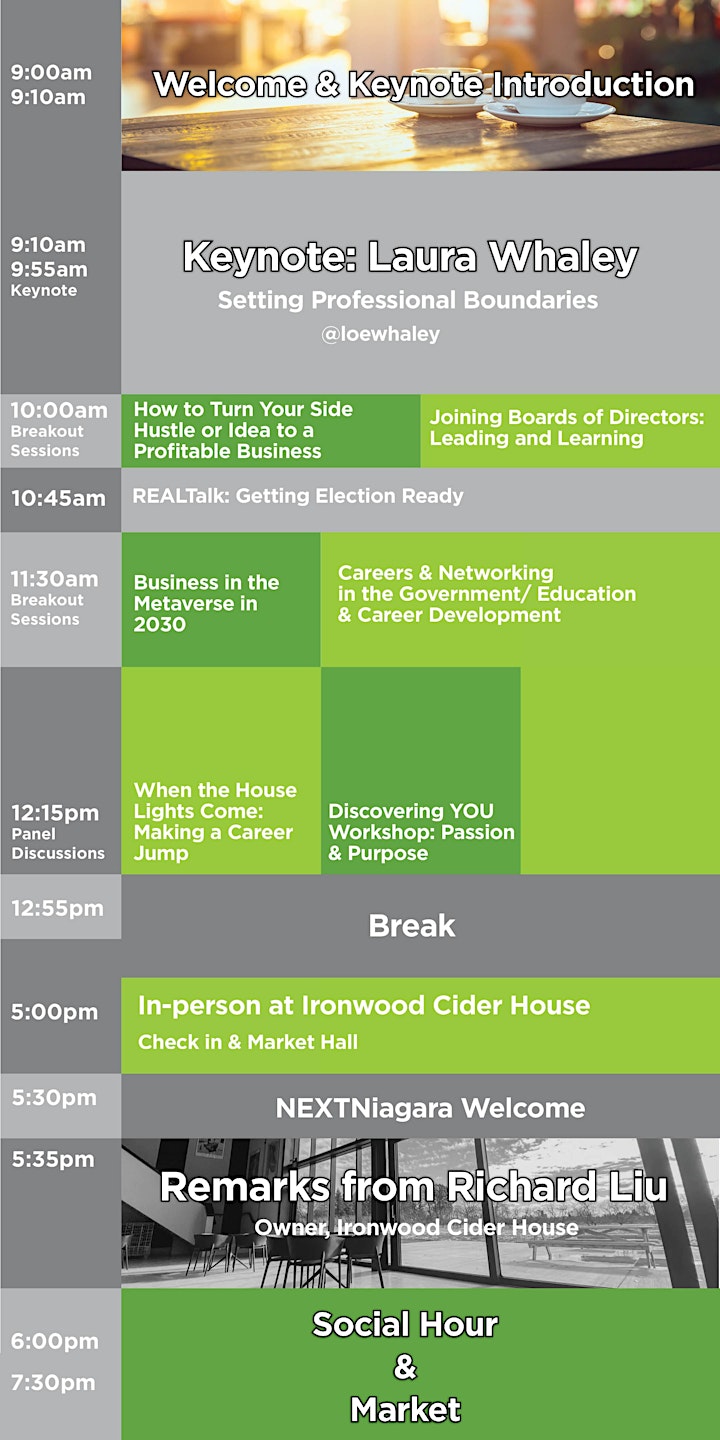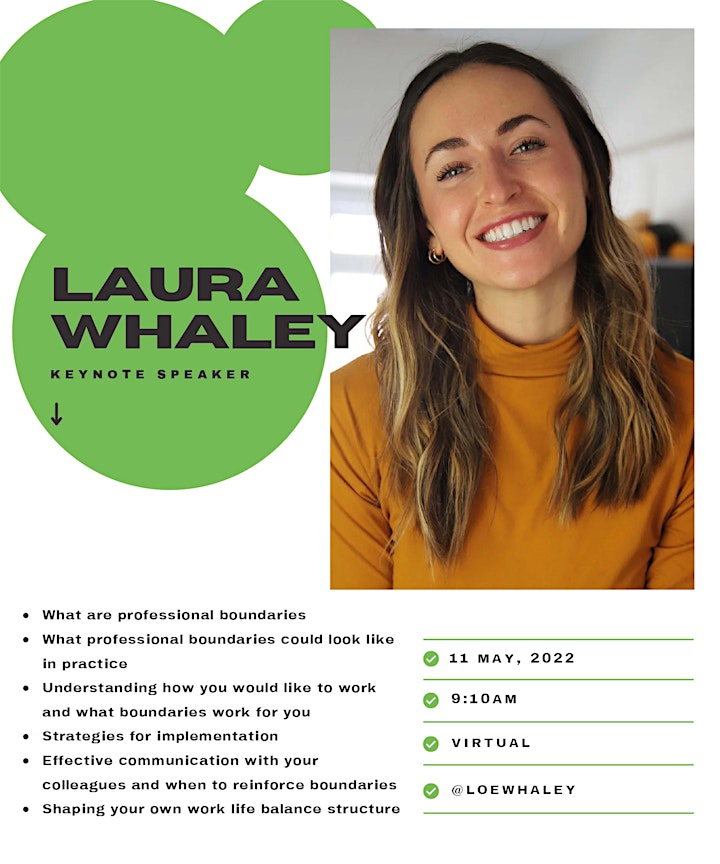 KEYNOTE SPEAKER: You know and love her – she's your virtual work bestie from TikTok and Instagram
Laura Whaley @loewhaley
BREAKOUT SESSIONS:
Business in the Metaverse in 2030 The Metaverse, NFTs, XR, VR, AR, Blockchain, Crypto. Today there are a million and one acronyms and seemingly made up words swirling around the internet. With so much information going around how is it possible to make sense of any of it? Let alone understand how it might apply to your business, advocacy initiatives or life in general? In this presentation co-founder of XpertVR, Evan Sitler-Bates will help break down these concepts, show how they could impact you in the future and share how to get a head start today! PRESENTED BY: Evan Sitler, CEO & Co-Founder at Xpert VR Evan is a co-founder of XpertVR, a company on a mission of helping 1 million people learn from doing. For the past 5 years, they have used virtual reality to empower the simulations that make this mission possible. Outside of work, he is a huge nerd, always up-to-date on anything Marvel or Star Wars, plus big into VR gaming (won the Population One Community Cup last summer) and can't get enough of the NFT/Crypto community.
Discovering YOU Workshop: Passion & Purpose In this workshop, I will walk you through the steps to discovering your passion & purpose. The workshop gives tangible tools that you can use to embrace and understand the past, practice living in the present and welcoming the future. This workshop follows an interactive based curriculum that follows the foundations of empowerment education and cognitive behaviour techniques (CBT). This workshop is perfect for youth and young adults looking to discover more about their passions and interests and how they can begin putting their passion into action! PRESENTED BY: Andrea Sacco, Founder of You Empower Tomorrow My name is Andrea Sacco, I am from Niagara Falls, Ontario. I studied public health at Brock University and have had the opportunity to work as a wellness facilitator for The Student Wellness and Accessibility Centre. I have also worked in the field of post-secondary recruitment and I am currently pursuing a full-time career in the field of public health and health promotion. What I noticed throughout my job experiences was this repeating pattern of individuals feeling unworthy and unsure as to what they want to pursue career, life and academic wise. I would speak to students across Ontario who had no idea what they wanted for their future, and then I would talk to adults 15 years into their career that are also expressing the same feelings of lack, uncertainty, and unhappiness. Not only have I experienced all of these feelings myself throughout my journey but my goal with You Empower Tomorrow is to support individuals so we can change this! Following the components of empowerment education and life purpose coaching I have designed interactive based workshops to support youth and young adults with discovering their purpose, passion, and the career that fuels their light. I have a passion towards empowering individuals to take control over their lives and I want to help your team follow their dreams and achieve success.
When the House Lights Come On Stacey Kerslake landed her dream job, working in the music industry and contributing to campaigns for some of the biggest artists on the planet including Shawn Mendes, OneRepublic, Imagine Dragons, Billie Eilish, and more. After ten years, she was burnt out and ready for change. In this session, Stacey will share her experience in moving from the safety of the corporate world, to finding balance and happiness as an entrepreneur as she founded her own company Owned Marketing. Just like us, our dreams can change too. PRESENTED BY: Stacey Kerslake, Founder of Owned Marketing Stacey has over 12 years of marketing and communications experience. She started my career as an intern at a small record label in Toronto- where she was booking travel, ordering merchandise and assisting on grants before moving up through the Canadian major label world. She's had the honour of working with some of the top artists in the world including Shawn Mendes, Katy Perry, OneRepublic, Niall Horan, Imagine Dragons and Billie Eilish. She can proudly say that she landed her dream job at a young age, and was able to do it for close to 10 years before completely burning out. She got to a point where she felt that she had done everything that she could do, and she came to the harsh realization that she had hit that glass ceiling much earlier than she thought she would. From there, she decided to step into the live music world, where she was a Director of Marketing for an independent promoter in Toronto. When the pandemic hit, it changed the live music space instantly, which led to cancelling over 200 shows in a matter of days, and scaling a team of 14 people that she hand picked- to only four. As the pandemic continued, she decided it was time for a change, and finally jump in with two feet into something she had been asked about, and thought about for years…starting her own marketing freelance company. It's been two years of full-time freelance, and she now has balance, and structure all while learning new things each and every day.
Joining Boards of Directors: Leading and Learning In this engaging session, strategy and governance expert Mark John Stewart will share insights on opportunities and pathways for young professionals to join boards of directors as a means of contributing to the community, advancing their skills and experience, and building their professional profile. PRESENTED BY: Mark John Stewart, Managing Director at Wentworth Strategy Group As Managing Director of Wentworth Strategy Group, Mark John Stewart leads a team of high performing consultants delivering expert advice and execution to non profit, for profit, and public sector organizations in Canada and across the world. He is an Instructor in Strategic Management with the McMaster-Syracuse Master of Communications Management program and has served as President of marketing agency FlyPrint since 2007. Mark John is a dedicated advisor to Empowerment Squared, a Canadian charity empowering newcomer, refugee, and marginalized youth and communities in Canada and across Africa, and serves in governance and advisory capacities with the Bay Area Health Trust and the Disability Justice Network of Ontario. Mark has been recognized as one of CBC's Top Five Young Professionals to Watch and one of Hamilton-Halton's Top Forty Under 40, the Hamilton Chamber of Commerce's Young Professional of the Year, Business and Professional Excellence Award from the Reverend John C Holland Awards, and the McMaster Alumni Association Hamilton Community Impact Award.
How to Turn Your Side Hustle or Idea into a Profitable Business"This talk will shed some light on the top 3 mistakes young entrepreneurs unknowingly make when launching and running a business AND how to AVOID them to set their budding business off to the most promising start. PRESENTED BY: Alyssa Milot, The Zen Strategy: Fractional CMO and Marketing Consultant: Founder AND Side Hustle to CEO: Business Development Accelerator Program: Co-Founder Alyssa is a Marketing Consultant and Fractional CMO with a career history at Fortune500s (Nike, Unilever, Walmart) and hands-on experience growing a startup from $500K to a $3M+ organization. She is also the co-founder of a social enterprise and online Accelerator called Side Hustle to CEO, dedicated to helping young entrepreneurs turn their side hustle into a profitable business without wasting time and money.
Careers & Networking Across Public Sector Organizations and the Government: Career Education & Development for Growing Professionals The Careers & Networking Across Public Sector Organizations and the Government session will focus on introducing growing professionals to potential career options across Ontario government and public organizations. Participants can learn more about the day-to-day activities, projects, challenges, and opportunities that exist in the public sector. Useful information and guidance would be shared to encourage and help folks to network with current government professionals. This session will provide an open space to ask questions and facilitate valuable discussion amongst participants. Some insight will also be shared on developing career documents and interview preparation tips to help people prepare for public sector recruitment processes. PRESENTED BY: Deepika Kumar, Policy Advisor at Liquor Control Board of Ontario (LCBO) Deepika recently started a new role as a Policy Advisor in the Corporate Affairs team with the Liquor Control Board of Ontario (LCBO). In this role, she supports LCBO policy development and assists in implementing changes to the beverage alcohol marketplace in Ontario. Additionally, she provides decision support and recommendations to LCBO's Board, Senior Management, and the Government of Ontario on legislative and regulatory matters. Previously, she was working as a Policy Advisor for the Ontario Ministry of Education. Her role with the ministry focused on leading government policy initiatives for all levels of public education in Ontario. Before joining the workforce, Deepika completed an undergraduate degree at Brock University and a master's degree at Ryerson University. During her undergrad, she was heavily involved and engaged with different communities across the Brock campus and Niagara region as a whole. She continues to network with her former colleagues and tries her best to pay it forward to young and growing professionals across the Niagara region!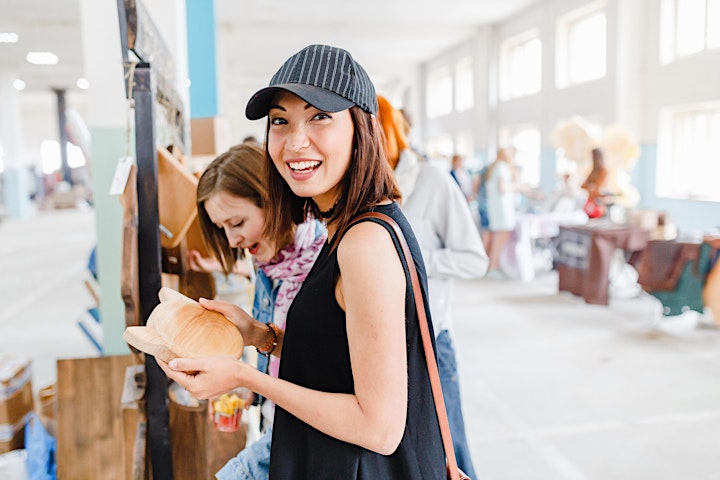 Market
Interested in being a vendor at the Market? Tables are available for only $75+tax. Email Corrina Massicotte at corrina@gncc.ca today!
Date & Time:
May 11, 2022 9:00 am
Price:
31.12
Location:
Ironwood Cider House, 1425 Lakeshore Road, Niagara-on-the-Lake
Registration:
Register